Restoring the Proxy Configuration
The Centrex Proxy Server® supports the ability to restore primary proxy configuration information from backup file images. For complete information on proxy setting backup/restore, please see the help topic "Backing Up the Proxy Configuration".




The following main menu selection can be used to perform a proxy server configuration restore: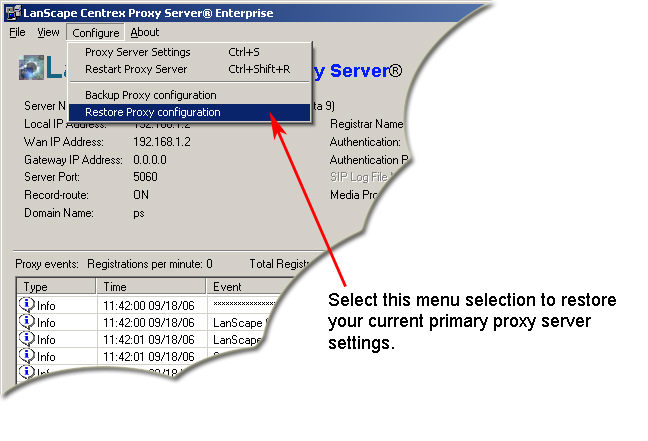 Once you select the menu selection above, the following dialog will be displayed that will allow you to specify a source file name: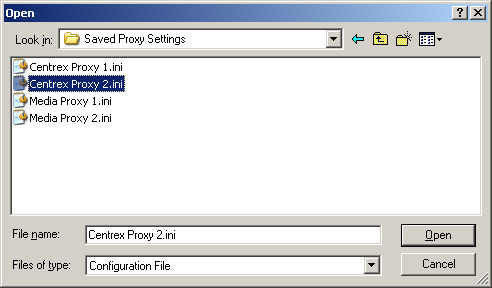 Select an existing image file. To restore your proxy settings, press the Open button.




Note:

Once you press the Open button, the proxy server settings will be restored from the selected file image and the proxy server will automatically restart.