Secure access to customer support FTP accounts
It's a fact of life - we all need to exchange data. This section will help you understand how to exchange files, data and other information with LanScape's support group.

Only Secure FTP Transfers are possible between you and our support servers. If you are familiar with the different types of secure FTP transfers, then you will know what FTPES means - "Secure FTP over explicit TLS/SSL".

You can use any FTP client software you like so long as it supports explicit secure FTP using the AUTH command.

If you do not know anything about secure FTP, don't worry, we have a ready made light weight FTP client installation package (based on FileZilla) you can use that will set everything up for you. It only takes a few minutes to get connected!




Obtain your LanScape Support FTP account
Normally after you make a purchase from LanScape, we create a support FTP user account for you. We use this FTP account while you are eligible for free support. Customers having paid enhanced customer support are also assigned a support FTP account.

If you have the need to exchange data with us prior to making a purchase decision and we have not yet assigned you a support FTP account, please go to our "contacts page" and send us an email with your FTP account request.

At some point in time, we will send to you via email the address of the LanScape FTP servers along with your login user name and password.

Note:
We know sending FTP login info via email is not a great idea. We are working to change this.




What secure FTP client should I use?
You can use any secure FTP client software that supports explicit secure FTP connections using the AUTH command. If you do not know what this is, please read on.

To make things simple for everyone, we have created a simple and quick installation package that will allow you to install a minimal "FileZilla FTP client" onto your host machine.

FileZilla is a great FTP client application that also supports the proper secure FTP connection you will need. For complete details associated with the FileZilla FTP client, please see the FileZilla main web site. You can also download the source code for FileZilla from the FileZilla site.




Installing the LanScape Supplied FileZilla Client

Download the FileZilla install package from the LanScape site.

Once downloaded, you will have an executable file named "LanScapeRemoteAccessSetup.exe" on your host machine.

Execute the EXE file to start the FileZilla FTP client installation. You will see the following installation dialogs: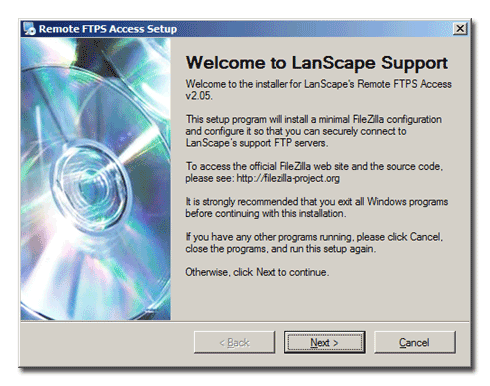 Click on the Next button...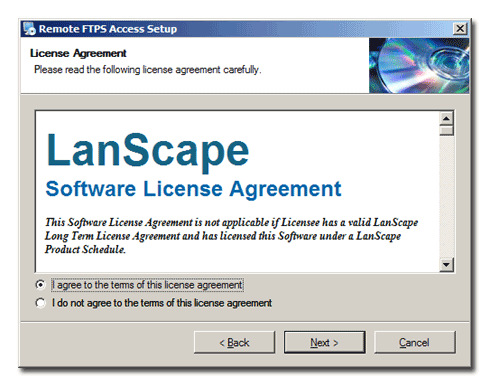 Select the "I agree" radio button then click the Next button...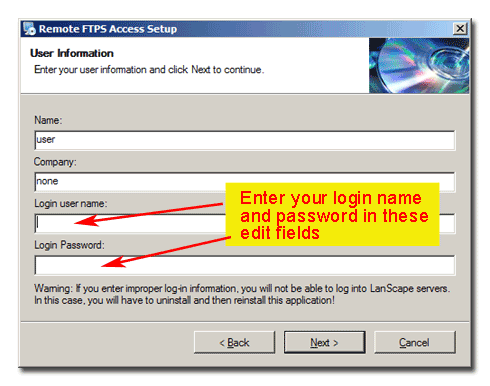 Enter your FTP login name and password. Then click the Next button...

Note:
If you do not enter your login name and password correctly, you will not be able to log into our FTP servers. In this case, simply uninstall this "LanScape Remote FTP Access" package from your machine using your Control Panel "Add or Remove Programs" dialog. You can then reinstall this package and specify your correct login name and password.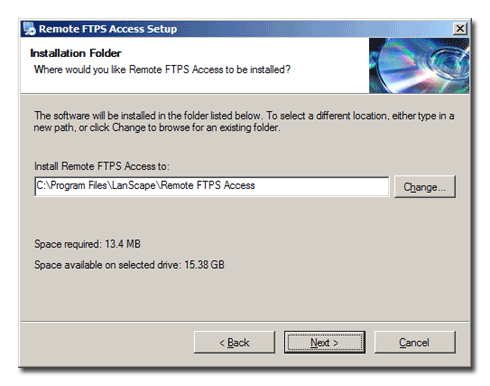 Accept the default install directory and click the Next button...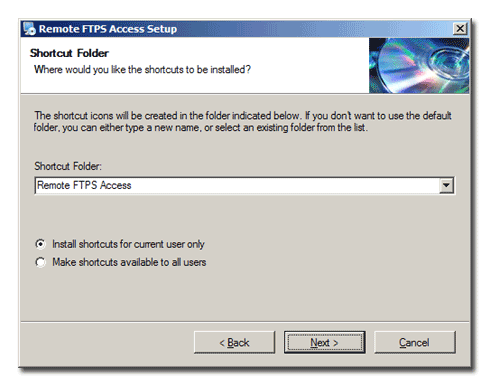 Accept the default settings and click the Next button...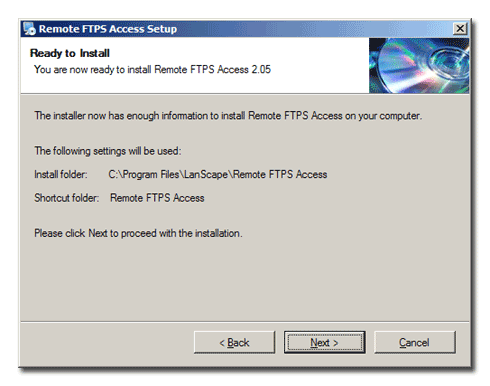 Click the Next button to start the installation...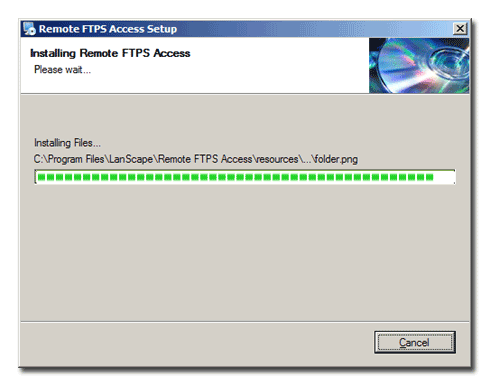 You will see a dialog like this while the installation is being performed...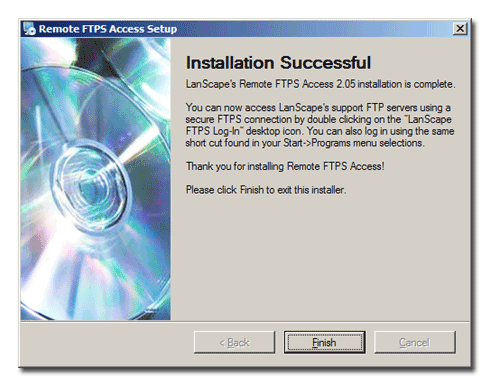 Finally, when this dialog gets displayed, you are done. Click the Finish button to complete the installation.




How to connect via secure FTP to LanScape
If you installed the FileZilla package properly, you should see the following icon on your desktop:





Simply double click on this desktop icon to securely connect to LanScape FTP support servers. When you double click the desktop icon, FileZilla FTP client will execute. You will see something similar to: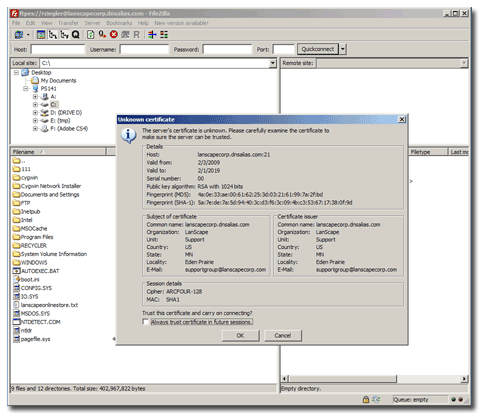 FileZilla is asking you to verify the LanScape FTP server certificate we use to secure the FTP data channel.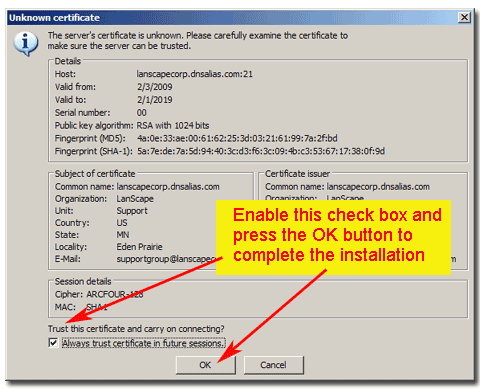 Simply check the "Always trust certificate in future sessions" check box and press the OK button to complete your FTP client installation.

Now you should be connected to LanScape FTP servers using 128 bit encryption.

If you have any problems connecting to our FTP servers, please go to our "contacts page" and send us an email.